See on Scoop.it – GIBSIccURATION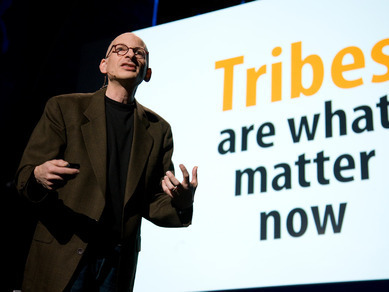 Seth Godin argues the Internet has ended mass marketing and revived a human social unit from the distant past: tribes. Founded on shared ideas and values, tribes give ordinary people the power to lead and make big change.
KISs @GIBS's insight:
Ackn. Seth Godin, TED.com " . . . call it the idea of tribes. What tribes are, is a very simple concept that goes back 50,000 years. It's about leading and connecting people and ideas. And it's something that people have wanted forever. Lots of people are used to having a spiritual tribe, or a church tribe, having a work tribe, having a community tribe. But now, thanks to the internet, thanks to the explosion of mass media,thanks to a lot of other things that are bubbling through our society around the world, tribes are everywhere."
See on www.ted.com