See on Scoop.it – GIBSIccURATION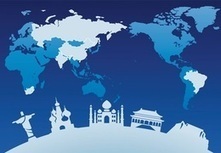 KISs @GIBS's insight:
Ackn. Bertelsmann Foundation . . . "contrary to the forecasts of success in recent years, the 'BRICS' (Brazil, Russia, India, China and South Africa) are greatly in need of reform in key political areas. At the same time, their political systems often lack the capacity to reform, which is jeopardising future growth potential. A large-scale international comparative study by the German Bertelsmann Stiftung also comes to the same conclusion.

The urgency of the problem and the capacities for reform vary significantly between the five countries. By comparison, Brazil has the most promising future prospects. Here, major reforms, for example in the fight against poverty and social inequality, were recently implemented. Nevertheless, the socially unjust education system remains a heavy burden for the country's future prospects. According to the study's experts, Brazil has made ongoing efforts to strengthen its institutional requirements for good governance and bring them in line with international standards."
See on www.bertelsmann-stiftung.de