See on Scoop.it – GIBSIccURATION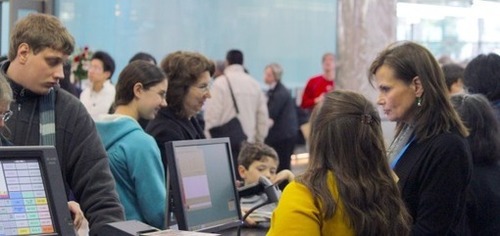 Before deciding if librarianship is right for you, make sure you understand what today's librarians do all day. If you want quiet and lots of time to read, think again. Today's libraries are full of collegial, and sometimes even downright noisy, collaboration, creation, and community activities, and are as much about technology as print on paper.
Modern librarians need to be comfortable and conversant with technology, be willing and able to speak in public, and possess people skills and a commitment to lifelong learning, as the profession and the expertise necessary for success are constantly changing.
More here: http://lj.libraryjournal.com/2013/03/careers/how-to-become-a-21st-century-librarian/
KISs @GIBS's insight:
cybraians, virtual libraries, knowledge centres – commitment to lifelong learning & support
See on lj.libraryjournal.com