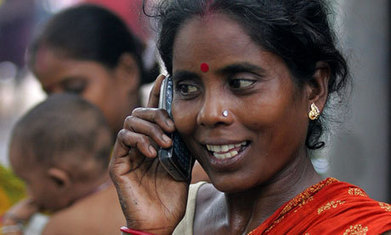 How can mobile telephony create billions in shared value for workers and companies in emerging markets? Justin Keeble explains
GIBS Information Centre / GIBSIC's insight:
Connected worker – "The Vodafone-Accenture study, called Connected Worker, evaluated demographic trends, key workplace issues and new innovations unfolding in 12 emerging economies. Most of the markets it reviewed are in Africa, but it also includes Turkey, Qatar and India. All of these countries are experiencing increased investment from multinationals; and they are home to a groundswell of grass roots technological innovation.
In cities, including Johannesburg, Nairobi and Mumbai, entrepreneurs are leveraging mobile telephony to meet the needs of people who have become more technologically savvy, yet face the challenges of finding work to become full participants within their local economies."
See on www.theguardian.com