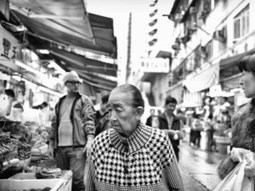 Emerging-market equities and exchange rates are again under severe downward pressure, but are the underlying economies really as fragile as global traders seem to fear? The short answer, for a few, is probably "yes," but, for most, "not quite yet."
GIBS Information Centre / GIBSIC's insight:
core problems – "At the core of emerging-market problems, however, is policy and political backsliding. Here, there are significant differences among countries. In Brazil, the government's efforts to weaken the central bank's independence and meddle in energy and lending markets have harmed growth. – Turkey is suffering acute challenges to its democratic institutions, as well as government pressure on the central bank. Russia's failure to develop strong independent institutions has made it difficult for an entrepreneurial class to emerge and help diversify the economy. In India, central-bank independence remains reasonably strong, with the Reserve Bank of India now mulling a move to an inflation-targeting regime. But a sustained period of populist policies has weakened trend growth and exacerbated inflation.
See on www.project-syndicate.org