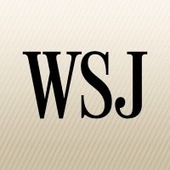 Rwanda and Nigeria are Africa's most promising markets for global retailers, according to consulting firm A.T. Kearney, as foreign investors look at all corners of a continent where a new middle class is expected to keep growing.
GIBS Information Centre / GIBSIC's insight:
Retail, Rwanda, Nigeria – "Global consultancy AT Kearney in its African Retail Development Index (ARDI) released on Monday said "Rwanda ranks at the top thanks to its focus on reforming the business climate and seeking to attract foreign investment."
The result, which is based on Market Size, Market Saturation, Country Risk and Time Pressure, is designed to help large, organized retailers as well as other industry sectors that offer communications and telecoms, financial services and infrastructural services to identify the most attractive African markets for retail expansion.
It identified Rwanda, Nigeria, Namibia, Tanzania, Gabon, Ghana, South Africa, Botswana, Mozambique and Ethiopia as top places for retail expansion in Africa, respectively.
See on online.wsj.com